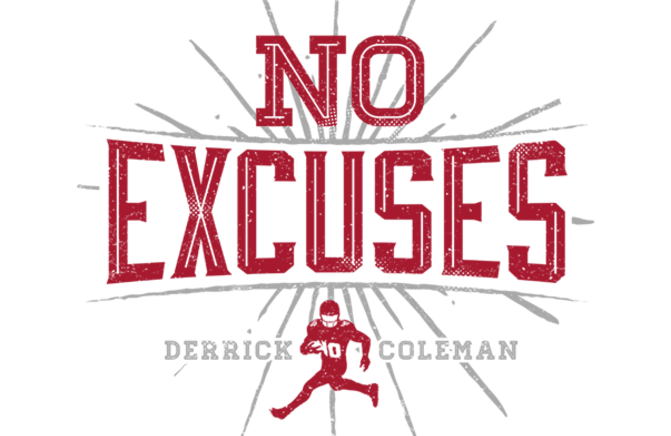 Derrick

Coleman
Inspiration to millions of people around the world; Super Bowl XLVIII Champion; 1st Deaf Offensive Player in National Football League History; Fullback and Special Teams Standout of the Seattle Seahawks, Derrick currently plays for the Atlanta Falcons.

Off the field, Derrick uses his visibility and celebrity to encourage individuals with similar challenges to pursue their dreams, despite obstacles that inevitably arise. Derrick exclaims, "They told me that I couldn't do it. I couldn't live my dream. But, I've been deaf since I was 3, so I didn't listen." As highlight by Derrick's achievements throughout his childhood, high school years at Troy in Fullerton, CA; standout collegiate career at UCLA; and now as a professional both on and off the football field - "You Don't Have to Hear To Be Able to Listen."

Throughout his journey Derrick has embraced his personal motto of "NO EXCUSES." Athlete Originals and Derrick Coleman, Jr. have teamed up to celebrate his motto around the world. Please take the time to Tweet, Instagram, or Facebook message any images of wearing your Derrick Coleman, Jr. "NO EXCUSES" T-Shirt.